All Posts Tagged With: "Philosophy"
Nothing says fall, Halloween, and holiday season like I Love Candy Corn Shampoo, Shower Gel & Bubble Bath by Philosophy, $16. It smells sweet. And, it's very creamy, just like all the other signature body washes by Philosophy. If you love Philosophy body washes in Crème Brulée and in Vanilla Birthday Cake you would love this! It's a limited edition so don't miss it if you want it:) Calling all candy corn lovers!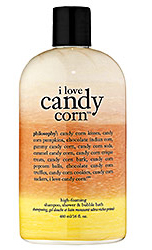 This year, Beauty.com has partnered with CEW's Cancer and Careers initiative. In addition to creating a BCA (Breast Cancer Awareness) store with an assortment of products that benefit different BCA charities, from October 12-18, if you click on www.beauty.com/cancerandcareers , 10% of all purchases made on Beauty.com will be donated to CEW's Cancer and Careers. You can buy ANYTHING sold on the site, not just BCA products (nothing is restricted in any way). This gives you the opportunity to stock up on their favorite brands and products you would normally buy and help give back – so easy.
Darphin Arovita C Energic Firming Cream for BCA: This invigorating, vitamin-enriched Darphin facial cream helps firm skin and fortify its natural resiliency to visibly correct first loss of elasticity of the face and neck. Arovita C Energic Firming Cream moisturizes and renews radiance while helping safeguard the complexion against environmental aggressors. Key Ingredients Include: Artemia salina, Carrot Protein, Noni Extract, Vitamins C and E. Darphin will donate $20 from each sale of Arovita C Energic Firming Cream during the month of October to The Breast Cancer Research Foundation.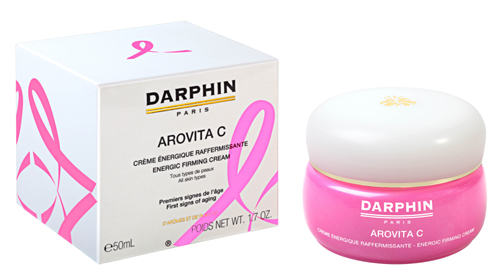 Price: $80, Available at www.darphin.com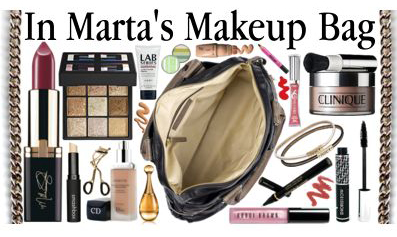 Watch Marta video blog talking about some of her favorite products in her makeup bag!
Products Marta loves:
DiorShow Mascara by Dior
Giorgio Armani Beauty Eyes To Kill Mascara
Giorgio Armani Beauty Lasting Silk UV Foundation SPF 20
Giorgio Armani Beauty Light Master Primer
In Marta's Makeup Bag: the supernatural superglossy Lip Gloss by Philosophy in follow your dreams ($16.50). This lip gloss is light and not greasy, perfect for daytime or for the the office. I like to also use this lip gloss underneath a darker lipstick to soften the look. follow your dreams is a beautiful soft pink coral shade. It feels a bit cooling and soothing when you apply on lips. And the name follow your dreams is SO inspiring!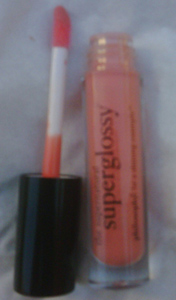 Both images are of the supernatural superglossy Lip Gloss by Philosophy in follow your dreams. Left image was taken by Marta Walsh for www.twitter.com/TalkingMakeup
Other shades include:
do what comes naturally
reflect a little
share the love
Want to know what's in Marta's shower? So many products I love these days, so little time to blog, lol. But here is a sneak peak to my shower and to some of my favorite face cleansers these days. As you can tell it's very challenging for me to take a shower lately, because I have so many decision to make as soon as I wake up. It goes like this: "Umm…which face cleanser should I use today?" lol.
CHANEL MOUSSE EXFOLIANTE PURETÉ Exfoliating Cleansing Foam Purity + Anti-Pollution: It's very creamy, it exfoliates, and gentle. Like with any face cleansers, avoid the delicate eye area.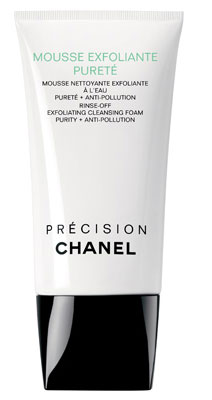 Philosophy Purity Made Simple:Very gentle and refreshing cleanser. One of the best creamy cleansers I've ever tried.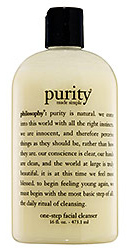 Kiehl's Rare Earth Deep Pore Daily Cleanser:If you like that fresh clean feeling after you wash your face, then you would love this Kiehl's cleanser. I'm hooked:)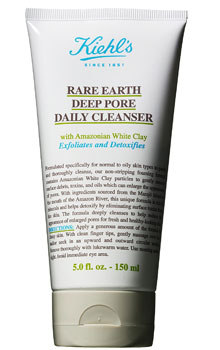 Bake Sale at philosophy's Chandler and Mesa, AZ stores!
To help raise money for and support Cookies for Kids Cancer — an organization created to raise awareness of and funds to support research for new and improved therapies for pediatric cancer through the concept of local bake sale. Cancer remains the number one disease that claims the lives of our children. Each year cancer kills more children under the age of 18 than asthma, diabetes, cystic fibrosis and AIDS combined.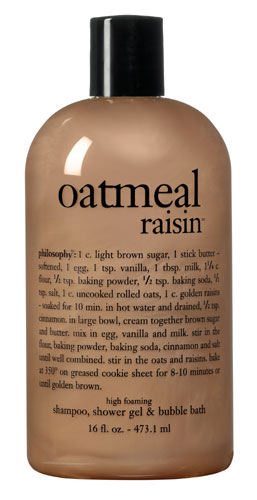 If you can't make it you can pick up Philosophy's Oatmeal Raisin shampoo, shower gel & bubble bath (image above) which donates 100% of the net proceeds to cookies for kids' cancer!
For more information on Cookies for Kids Cancer please click here: www.cookiesforkidscancer.org.
WHEN & WHERE:
Saturday, August 29th from 10am – 4pm
the philosophy store at casa paloma
7131 west ray road
Chandler, Arizona 85226
480-961-4673
Summer is a beautiful time of the year: it's nice and hot outside, we swim in the ocean or the pool, we get great skin and beachy waves thanks to sea water, get sun-kissed, and eat delicious and succulent fruits. Sometimes summer is SO good we don't want it to go away.
Here are some beauty tip to stretch your summer just a little longer into fall…
Take a nice bath with Philosophy Raspberry Sorbet shower gel & Bubble bath to remind you of succulent summer fruits and ice cream. $16 at www.sephora.com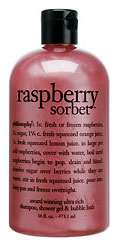 A nice sea salt body scrub such as Origins Incredible Spreadable Scrub Sea Salt Body Smoother will help satisfy your craving for sea water and ocean, $26. Available at www.beauty.com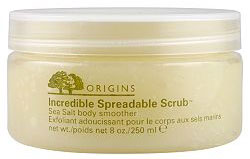 You've spent hours on the beach or by the pool. You squeezed fresh lemon on your hair in your garden. Or you've spent some decent cash on your blond highlights. Whichever way you've achieved beautiful blonde highlights, you can stretch their life with Redken Blonde Glam Shampoo & Conditioner, and Blonde Glam Color Enhancer Rich Vanilla or Perfect Platinum. Available at redken.com for salons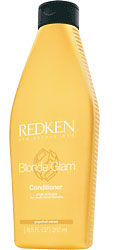 I've been wanting to interview Nordstrom's National Beauty Director Debbi Hartley-Triesch for quite some time now, so when I was asked to chat with her on the phone one day this month I was thrilled!
I've been always fascinated with the behind of scenes of the beauty world. I wanted to know how Nordstrom, which happens to be one of my favorite places to shop, go about picking and choosing the beauty products we see when we're out shopping. When I go shopping at Nordstrom for clothes, makeup, and cosmetics I have a sense of confidence that Nordstrom experts picked the hottest products for me to choose from, and they are keeping me ahead of trends!
 Watch my interview with Nordstrom's National Beauty Director, Debbi Hartley-Triesch, just in time for Nordstrom Anniversary Sale!
Products mentioned in Marta's video blog:
Larger size products:
philosophy the microdelivery exfoliating wash
Donna Karan Cashmere Mist Body Lotion
Jack Black Beard Lube Conditioning Shave (Nordstrom Exclusive)
Makeup Kits:
MAC Look in a Box (Nordstrom Exclusive)
Bobbi Brown Must-Have Set (Nordstrom Exclusive)
For additional product details visit: www.nordstrom.com
Video is featured on www.misslush.com upload your style & beauty videos today!:)
MAC Euristocrats 2 Collection: Six hot new Dazzleglass shades to add the sheen, the sparkle, and the ooh-la-la that never fails to entertain. They're the 'something extra' in the Lipstick and Dazzleglass collection Euristocrats can't get enough of. More, more, more!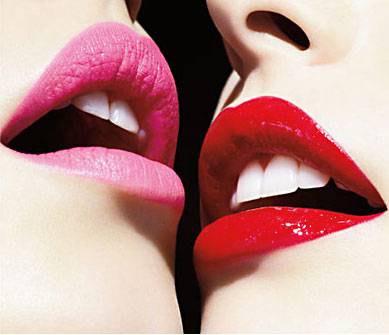 MAC Euristocrats 2 Lipstick in shades: Cockney, London Life, Naked Paris, Saint Germain, Costa Chic, Milan Mode, Patisserie.
Philosophy has the nicest body washes, especially if you're into experimenting different scents when you shower. I can't take my eye off the very vibrant Philosophy celebrate collection, and I am so tempted to try every singly one. They seem fresh, succulent, and SO summer!
The Philosophy celebrate collection includes:
Philosophy celebrate life lime blossom high-foaming shower & bath gel