All Posts Tagged With: "curling iron"
GET THE LOOK: Penelope Cruz style and look at the 67th Golden Globe Awards was one of my favorite. I loved her super chic black Armani dress which had a mixture of stripes and lace. And I loved her hairdo and makeup.
Inspiration & The Look: Inspired by Penelope's vintage Armani dress and her fresh from vacation tan, iconic hairstylist Oribe channeled classic Hollywood glamour for Penelope's red carpet style. He created cascading, pinned back waves for a relaxed, elegant look.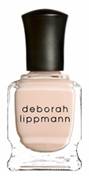 Manicurist Deborah Lippmann polished off some of Hollywood's hottest looks at the Golden Globes on Sunday. Penelope Cruz wore Night And Day to compliment her bronzed glowing skin.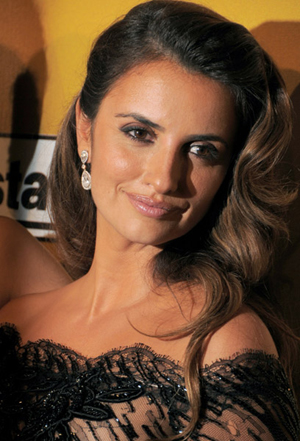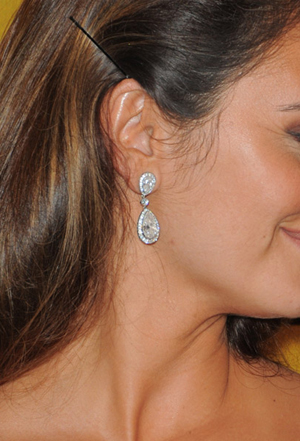 Oribe used his Imperméable to shield Penelope's hair from the day's rain and humidity.
How To Get Penelope Cruz Hairdo at the 2010 Golden Globes:
1. Start by working Gel Serum through the hair and then use hot rollers or a curling iron to set the hair. Spray Imperméable or an anti-humidity spray on the hair before using the curling iron to help protect the style and prevent frizz.
2. Brush loose curls into place
GET THE LOOK: Rose Byrne's gorgeous hairstyle at the 67th Golden Globe Awards.
Kicking off the award season, star style ruled the red carpet at tonight's Golden Globes. Harry Josh, John Frieda International Creative Consultant, shares his styling secrets with easy-to-use tips and tricks to achieve Rose Byrne's stunning look.
"I went for an old school Hollywood style with a modern twist," said Harry. "The shape and silouette is classic, but I roughed it up a little and loosened the waves to make the look less up tight."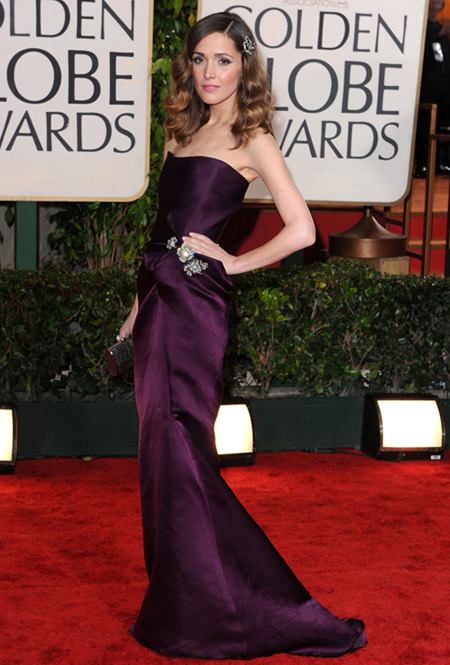 Harry began by applying John Frieda's Luxurious Volume Bountiful Body Mousse to Rose's wet hair to add texture.


Matrix celeb stylist Mark Townsend styled Natalie Portman for the Gotham Awards on Monday night and she looked amazing!!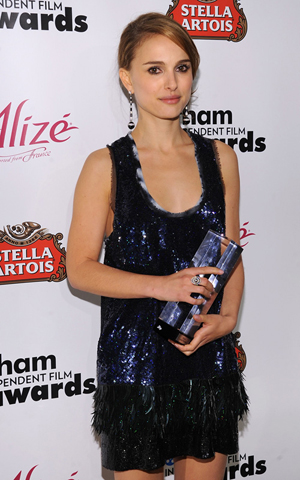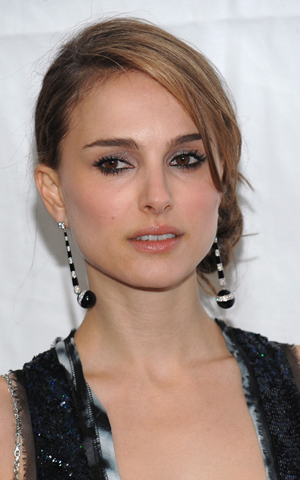 To get Natalie Portman's asymmetrical side bun for the 19th annual Gotham Independent Film Awards, Matrix celebrity stylist Mark Townsend sprayed Biolage Bodifying Spray Gel in Natalie's damp hair and blow dried it with a medium round brush. Next, he took 2 to 3 inch sections of hair and sprayed each with Vavoom Gold Heat Iron-In Control, wrapping the hair around a 1 inch curling iron.
Frederic Fekkai Celebrity Stylist Adir Abergel created the look for Jessica Biel at the Planet 51 premiere in LA.
Look: A fun, loose ponytail with lots of movement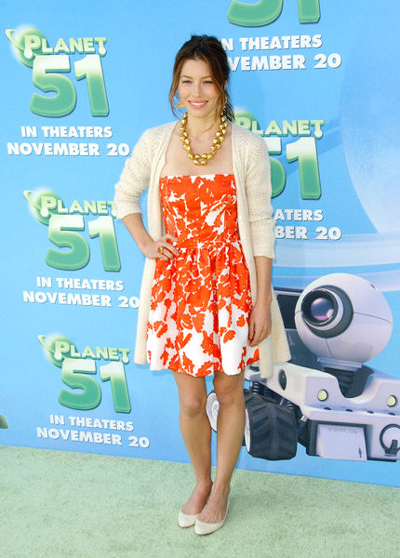 How to get the look: Adir started by spraying FEKKAI COIFF BOUFFANT LIFTING & TEXTURIZING SPRAY GEL from the roots to the ends of the hair. He then used his hands to tousle her hair until it was completely dry. Once dried, he used a large barrel curling iron and curled the hair from the roots down. In order to achieve the textured look, Abergel sprayed a little FEKKAI COIFF OCÉANIQUE TOUSLED WAVE SPRAY. After, he backcombed the crown using a fine tooth comb and tied a loose ponytail leaving some front pieces to frame the front of her face. To finish the look, Adir added FEKKAI SHEER HOLD HAIRSPRAY.
Stand out this season with perfect holiday hair!
This is the time of year for celebration, and you want to make sure you look as great as you feel. These tips and products from celebrity hair stylist Ken Paves, whose clients include Jessica Simpson, Jennifer Lopez and Eva Longoria Parker – are all you need to get party-worthy hair in a snap.
For a fun alternative to your everyday hair style, clip in hairdo's Wrap-Around Pony ($49: QVC.com). This easy-to-do style looks chic and effortless, and it only takes minutes to do! The Wrap-Around Pony instantly adds length and volume to your hair, and can be heat styled to achieve any desired texture. Stars like Blake Lively have wowed on the red carpet by sporting this fun, flirty look.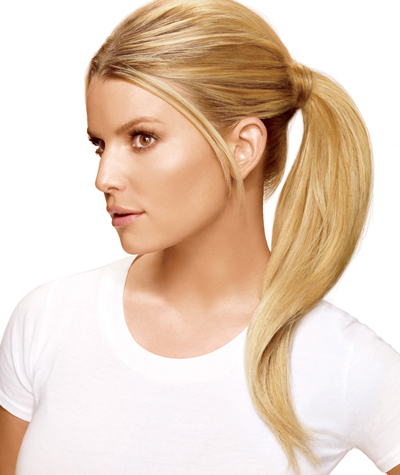 Here is how to get Rihanna's hairdo at the 2009 Women of the Year hosted by Glamour Magazine.
At the 2009 Women of the Year hosted by Glamour Magazine, Rihanna's truly looked stunning from head to toe. Ursula Stephen, Motions Celebrity Stylist, created Rihanna's flawless hairstyle. Ursula proves that you don't have to spend a fortune to create flawless looks and that you can take an edgy cut and make it glamorous!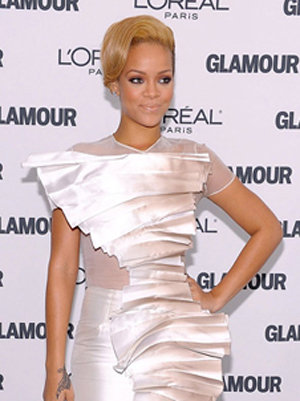 Follow these simple steps to achieve Rihanna's stunning style.
1. Straighten hair using a flatiron, smoothing each section towards the right side of the head.
2. Using a medium barrel curling iron, gently curl the front section of the hair away from the face, creating a sexy, old Hollywood-wave.
3. Apply Motions Light Hold Working Spritz to hold the look through the night.
I can't wait to get my hands on the new Jimmy Choo for H&M shoe collection! Did you know that Aveda did the Rocker Chic hair for Jimmy Choo for H&M launch party? Talking Makeup has the scoop on how you can get the look at home.
Show: JIMMY CHOO FOR H&M
Lead Hair: Ginger Boyle for Aveda, Planet Salon, Beverly Hills, CA
The Look: The look is very rock and roll—edgy and imperfect with thick, ruffled texture. A new flat-iron technique creates square-shaped waves for easy, rocker chic style.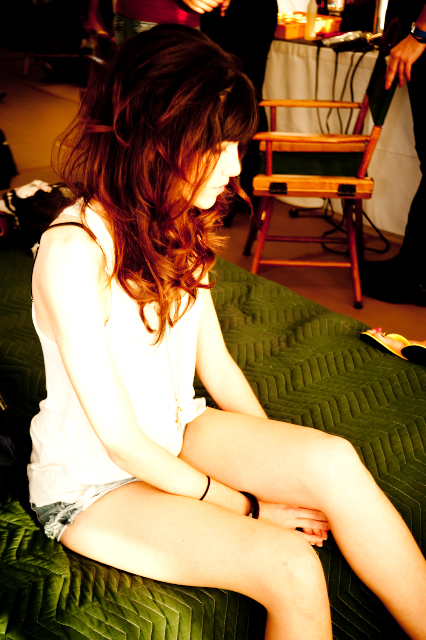 Get the Look/Step-by-Step:
Step 1: Separate hair into top and bottom sections, creating a horizontal line from ear to ear. Further divide the top section into two to three layers, depending on the amount of hair. Twist and secure each layer at the top of the head with a hair clip.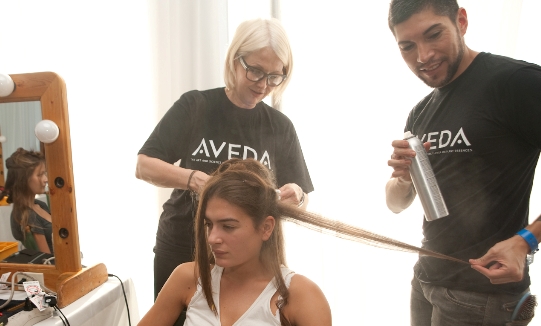 What a difference a day makes! Ashley Greene, who is known for her pixie bob as Alice Cullen in the Twilight Saga stopped by LA-based salon Parlour on 3rd on Sunday, October 25th for a nine hour session to receive hair extensions, by stylist Essly Powell. Now that the 3rd installation is a wrap Greene jumped at the first chance to go back to her long locks.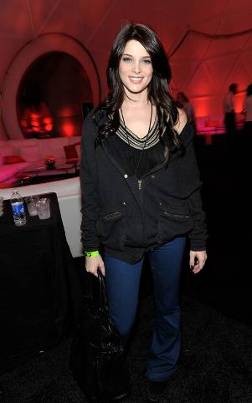 Ashley Greene with her extensions at the U2 concert  
Here are 10 tips from stylist Essly Powell on how to maintain your hair extensions:
The following are great tips to follow for hair extensions:
1) For protein bond or Keratip hair extensions, it's very important to NOT wash the new extensions for 2 days.
2) Hair must be brushed at least once a day.
3) Avoid over styling with heated tools, such as flat iron or curling iron.
Show: J. Mendel Sprong 2010 Collection
Lead Hair Stylist: Odile Gilbert for Moroccanoil 
Hair Trend: Volume, tons of volume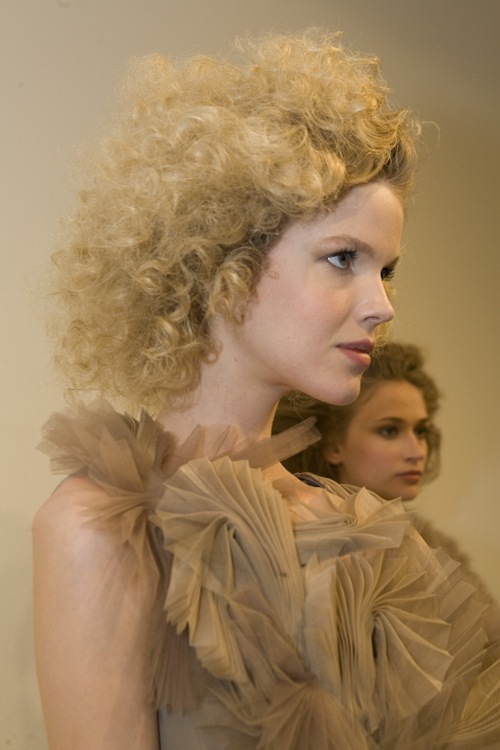 © David Webber for Moroccanoil
Inspiration: The swooping stacked cut lines of artist Noriko Ambe. The organic splendor of artist Tara Donovan. Citing these two biomorphic artists as his springboard for the season, J. Mendel designer Gilles Mendel cultivates a collection seeded in elegant technicality and fluid emotion. "It's the idea of using structured fabrics and adding an element of softness by using curved seams and intricate cut work," says Mendel. "Each piece is an emotion."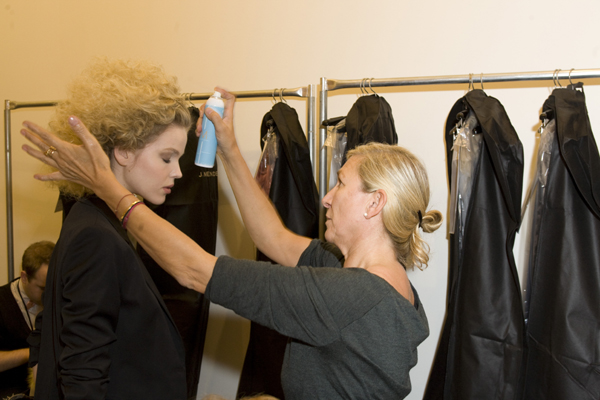 Odile Gilbert for Moroccanoil spraying the Moroccanoil Luminous Hair Spray, previewed at Fashion Week 7 available in December, 2009
© David Webber for Moroccanoil
Hair:  To mirror this dance between tailored precision and soft, sloping curves, and to evoke a feeling of ethereal airiness, stylist Odile Gilbert fashions a voluminous hairstyle that revels in the organic, chaotic nature of mussed curls. "It's all about volume — tons of volume — and a round, fluid shape. This look is very feminine." says Gilbert, adding "It's not feminine-frilly; rather it's femininity with a modern twist."
Outstanding Actress in a Drama Series nominee Holly Hunter is noted for her formidable mane, and her Emmy's look was no exception as her dramatic locks once again turned heads. Movie-star beautiful and naturally elegant, her waved hair was silky smooth and shiny, and absolutely eye-catching. Star stylist Enzo Angileri who created the look, was inspired by the glamorous metallic sheen of her gown. He created a rich texture emphasized by intense waves, smoothness, and shine.
"I wanted her to look glamorous and goddess-like," said Angileri, "and the hair had to look luminous."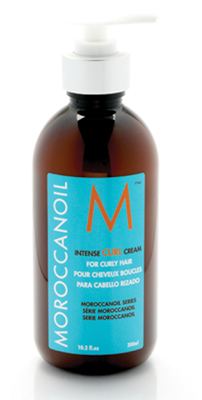 "Holly's hair and color is beautiful," said Angileri, "and I wanted to bring out its deep gold and honey tones for the cameras. Shine was everything in this look since these amazing highlights wouldn't be at all visible in hair that was not shiny enough to reflect the light — especially on camera and in photos.