All Posts Tagged With: "Leonor Greyl"
Scott Cunha, celebrity hairstylist, recreates the 20's inspired brushed out waves that January Jones rocked at the 2011 Golden Globes using Leonor Greyl hair care products. Watch.
GET THE LOOK: Love Julianne Moore's winter proof, and I must add, gorgeous hairstyle at Sundance 2010?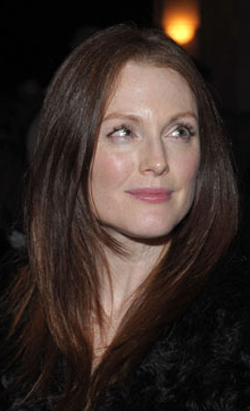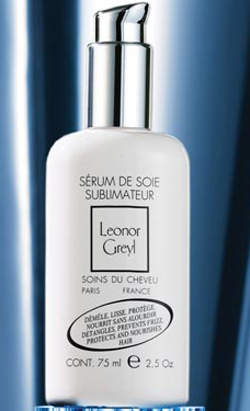 Thanks to hairstylist Stephen Lewis, who worked on Julianne Moore for a "Smooth and Sleek Sundance Style", Talking Makeup has the breakdown on how to get the look:
"Julianne wanted a simple but sophisticated look for her press in Sundance. I applied Leonor Greyl Serum de Soie Sublimateur to her wet hair and low-dried her hair with a large round brush. It made her hair shiny and polished without looking greasy, and it held really well in the wet, snowy eather. For a finishing touch, I applied a small amount of Leonor Greyl Eclat Naturel on her ends. She looked great!"
GET THE LOOK: Hairstylist Stephen Lewis worked on Kate Mara at Sundance 2010 on Friday using Leonor Greyl products.
"Kate Mara wanted to wear a hat but I applied some Serum de Soie Sublimateur to her dry hair and worked it in. I then ran a blow dryer through her hair to give it volume and a tussled look. I finished the look with Eclat Naturel on my fingertips and she was ready to go!"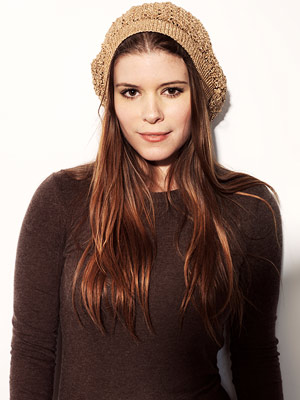 KATE MARA, happythankyoumoreplease
It's been a long but fun beautiful year here at Talking Makeup. I've tried many beauty products and fell in love 100 plus times. Here is the list of my favorite hair products for 2009! I really hope you all enjoy "The List" and love them as much as I do:)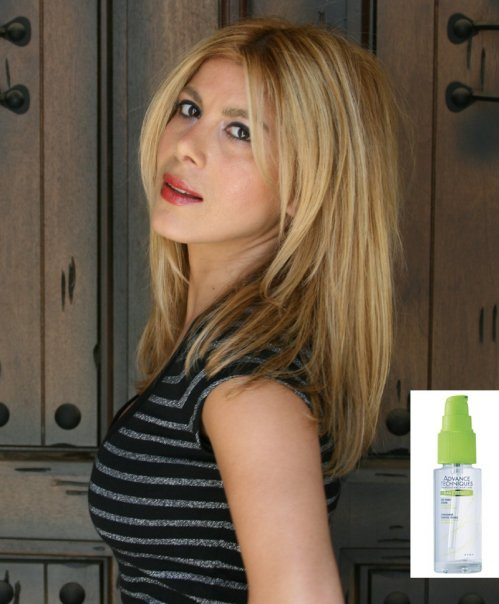 Marta Walsh is having a great hair day thanks to Avon Advanced Techniques Dry Ends Serum:)
Shampoo & Conditioner
For Blonde Hair:
1. Pantene highlighting expressions
2. John Frieda Collection sheer blonde
3. Redken Blonde Glam
Frizzy hair, dry hair, color treated hair:
1. Pantene Smooth Vitality
2. Pureology supersmooth and Pureology hydrate
3. Living proof no frizz
4. Paul Labrecque Repair
5. Moroccanoil moisture repair
6. L'Oreal Professionnel Paris vitamino color
7. Pantene Pro V Restoratives Frizz Control
8. L'Oreal EverPure Moisture
9. Leonor Greyl nourishing shampoo for long and dry hair
Talking Makeup has just found out that Miley Cyrus has been using the following Leonor Greyl haircare products daily.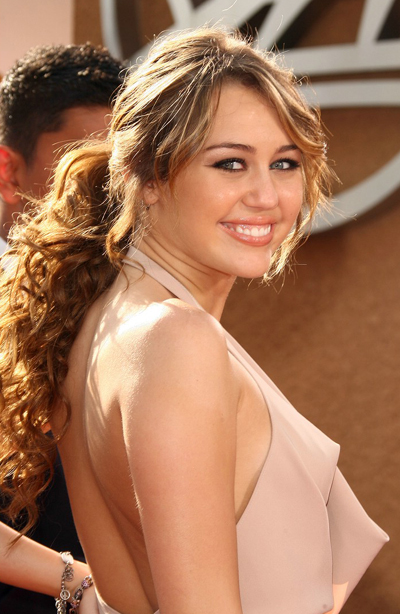 Mousse au Lotus Volumatrice ($36): Volumizing Styling Mousse Formulated without silicone or alcohol, this divinely scented product will detangle, style and protect hair in all weather with discretion and performance.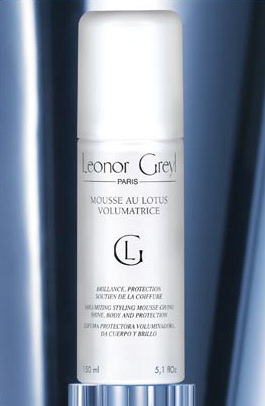 After a long day of shopping on the Champs-Élysées, the last thing you have energy for is making your hair look glamorous enough for a romantic dinner at Alain Ducasse. A visit to the newly opened Leonor Greyl Salon is the perfect remedy for tired hair. Tucked away from the grandeur of Mohammed Al Fayed's Hôtel Ritz, the quietly opulent salon offers nourishing hair care, rejuvenating scalp treatments, and first-class service. 
Read full article in vanityfair.com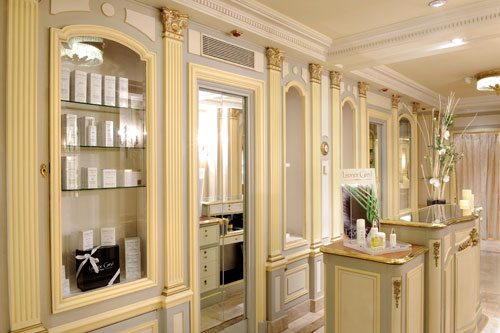 Leonor Greyl's salon at the Hôtel Ritz in Paris.
How To Get Charlize Theron's Vogue September 2009 Issue Cover Look: Makeup artist Tom Pecheux and hairstylist Oribe teamed up with photographer Mario Testino in New Mexico to shoot Charlize Theron for the Vogue September issue 2009. With Ghost Ranch, artist Georgia O'Keeffe's stunning desert home, as the backdrop, both stylists decided to keep the look clean and simple—perfect skin and easy, swept-back hair with a touch of texture were the orders of the day.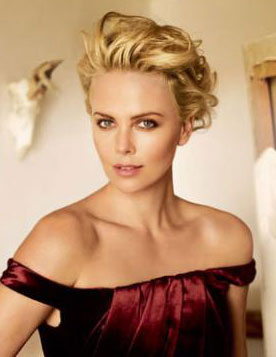 Here is an exert to Tom's and Oribe's tips, tricks, and shopping suggestions for a look as flawless as Charlize Theron as the September Vogue cover girl:
Beat Dry, Damaged Hair: "Moisturizing hair with a cream will add movement and softness," says hairstylist-to-the-stars Oribe. Leonor Greyl Styling Cream for dry hair, $36; Beautyhabit.com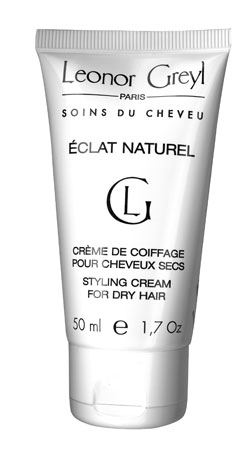 Talking Makeup is proud to be a member of Daily Makeover's Beauty Bloggerati team!
Here is a sneak peek to our other Bloggerati memebers makeup & beauty reviews:
Expert Summer Hair Advice by Tammy at A Mom In Red High Heels
Leonor Greyl Huile de Magnolia Face and Body Oil by Julia at All About The Pretty
Dania Ramirez Will Be The NEW Face of Cover Girl by Amber at Beauty Blogging Junkie
Skinny Makeup: Darac Feature Focus by Elissa Carson at Beyond Beauty Basics
Hair Share — Tips for Short Bobs by Sarah James at Hair Thursday
Andy Lecompte Takes Leonor Greyl Products on Tour with Madonna!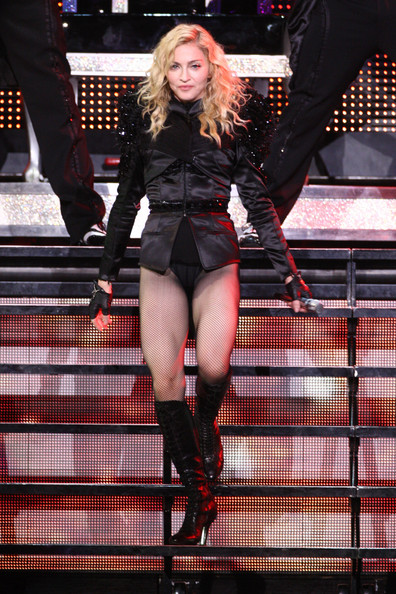 Madonna Sticky and Sweet Tour 2009..
Image via behindthehype.com
Celebrity hair stylist Andy Lecompte took the following Leonor Greyl products with him to use on Madonna during her current tour:
 Eclat Naturel styling cream for dry hair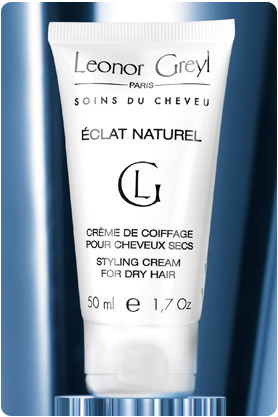 Laque Souple gentle hold setting spray
Talking Makeup & Marta Walsh are excited to present: Leonor Greyl Haircare:Gwen Stefani Inspired GIVEAWAY!
How to enter to WIN:
1. Subscribe to Talking Makeup's YouTube Channel HERE!
2. Leave a comment HERE! Note: Do not leave a comment under this post, you must leave the comment under video on YouTube, Thanks:)
3. MUST have US or Canada shipping address.
Watch Marta's video blog for more details: