All Posts Tagged With: "Makeup Tutorials"
Introducing Sandy Linter's Beauty Videos!
Lancôme's very own Sandy Linter, and Lancôme's Beauty at Every Age Expert and makeup artist extraordinaire, has released a series of how-to makeup videos. These instructional videos are a natural next step in Sandy's amazing career, which has taken her from magazine shoots to the red carpet and beyond. Model Jane Powers stars in the videos with Sandy.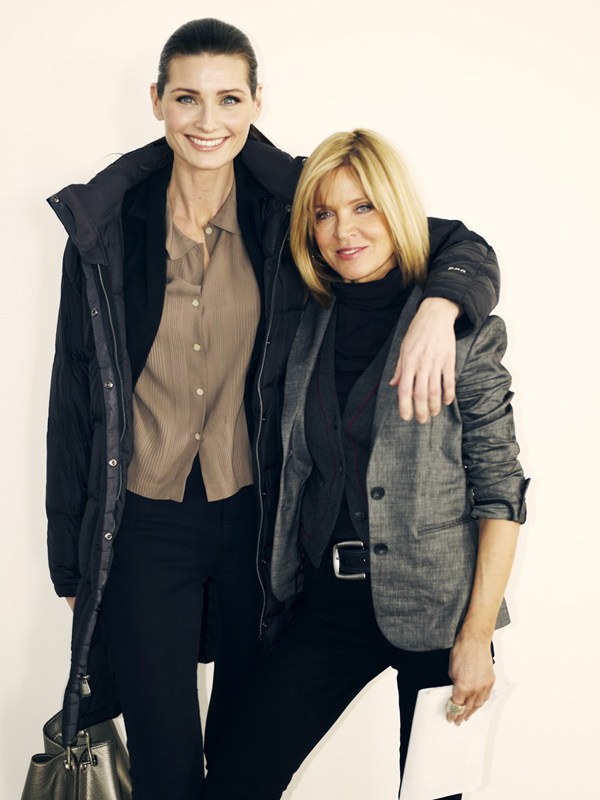 WATCH: There are five videos and Talking Makeup would like to present to you the first two, covering foundation and blush basics, on YouTube.
Flawless Foundation Tutorial–Beauty at Every Age. Do you want a flawless complexion? Watch here for foundation, concealer and powder tips and tricks with our celebrity makeup artist and beauty at every age expert.
Actress Amy Smart made her mark looking absolutely stunning at the Friends Without Borders Gala in Los Angeles. Amy wore a black turtle neck dress from Catherine Malandrino.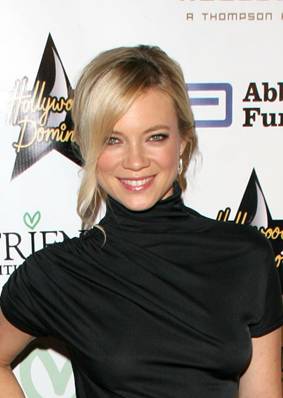 Here is how to get Amy Smart's red carpet makeup look thanks to mark Celebrity Makeup Artist Mai Quynh!
Eyes
"I used new mark Keep It Going Longwear Eye Liner in Jet Set (available Spring 2010) to rim her eyes. I then swept mark I-mark Custom Pick Eyeshadow in Gioia on her lids using the mark Hook Up Angled Eyeshadow Brush and finished with two coats of mark Make It Big Mascara in Raven."
Actress Ali Larter made her mark looking absolutely stunning at the Friends Without Borders Gala in Los Angeles. Ali was absolutely glowing in a creamy beige dress from Calvin Klein.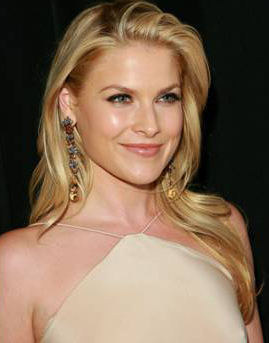 Here is how to get Ali Larter's red carpet makeup look thanks to mark Celebrity Makeup Artist Mai Quynh!
Eyes
"I used mark Keep It Going Longwear Eye Liner in Solid Gold (available Spring 2010) to rim the bottom of her eyes, and Jet Set to line her top eyelid. Next, I mixed mark I-mark Custom Pick Eyeshadows in Corset and Java and applied them on her lids using the mark All Over Eye Shadow Brush. I finished with mark Make It Big Mascara in Raven."
CHANEL Celebrity Makeup Artist Kara Yoshimoto Bua worked with Rachel Weisz for her premiere of  The Lovely Bones on Monday, December 7, 2009.
Thanks to CHANEL Beauté Talking Makeup has the scoop on how to get Rachel's makeup look!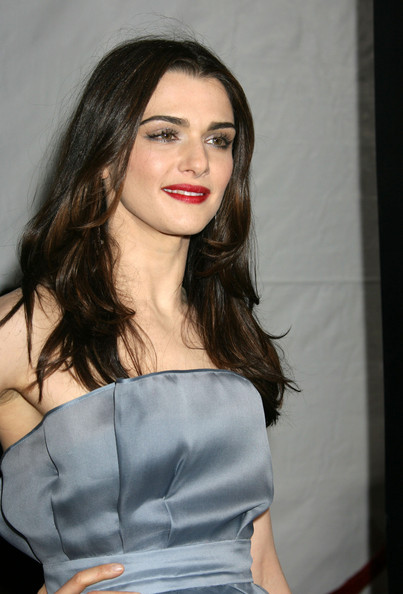 "I was inspired by the colour of Rachel's dress which was calling out for a perfectly red lip! I chose the semi-matte CHANEL Rouge Allure Laque in Dragon. I love this shade because it is a very pigmented blue true red, perfect with Rachel's fair skin, and can be worn very sheer yet give vivid colour. I wanted shimmery soft eyes to be tonal with the colour of the dress so a not to compete with the lips. CHANEL Quadra Eye Shadow in Murano has the most beautiful greenish-grey shimmers that accent Rachel's dark hair and brown eyes. CHANEL Blush Duo Tweed Effect in Tweed Rose gives her a soft hint of colour in the apples of her cheeks. Finally, CHANEL Inimitable Mascara in Noir-Black opens up her eyes by lengthening and separating her already thick lashes without any clumps!"
As the holiday season approaches, we prepare ourselves for Christmas and New Year's Eve celebrations. As seen backstage for Tamara Pogosian Holiday 2010 fashion show in NYC, it was all about colored cheeks or bold lips. Makeup Artist Stephanie Flor created the makeup look. It was fun and original, and perfect for any occasion.
Inspired by the movement of Twilight: New Moon, Stephanie muted the colors on the face to add a dramatic effect with an intense dark red lip and angel white eyes.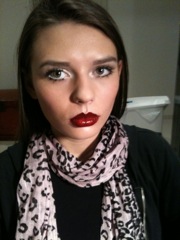 Using a rich white shadow (Cover Girl Golden Sunset) Stephanie covered the upper lid and blended it to the brow bone. The eyebrows were combed upward with clear gel. White liner (Covergirl starlightening white) was applied to the inner rim of the models eye's to add that special touch.
Vera Farmiga was sporting red lips at the Up in the Air LA Premier on Monday, November 30th, 2009, Westwood, Los Angeles, CA. Vera was wearing a dress by Dolce & Gabbana and her makeup look was created by Tina Turnbow, a Natural Makeup Artist.
"Vera's look was simple glamour: Her dress was ephemeral – a white, almost grecian Dolce & Gabbana, and I wanted her makeup look to shine forth her beautiful features, while keeping that simple, effortless air."-Tina Turnbow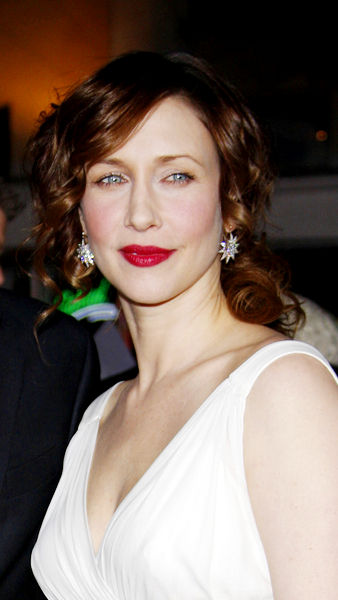 Face Products: "Vera has a beautiful, fair complexion, so I kept it simple – with a lightweight foundation and finished with a light, rosy blush.
Foundation: Almay Pure Blends Mineral Makeup in Fair – "l love that this foundation is 97.4% natural"
Blush: Revolution Organics Freedom Glow Beauty Balm in Blushed – "It's a beautiful cream stick that creates very natural-looking rosy cheeks." Mineral Fusion Blush in
Trace "a soft, baby pink to highlight cheek bones"
Powder: Tarte Provocateur SPF 8 Pressed Mineral Powder & Compact in Fair
Celebrity makeup artist Vanessa Scali transformed the already beautiful "Twilight" star Ashley Greene into a gorgeous vision at last night's "New Moon" premiere in Los Angeles. "The look was classic 60's," reports Vanessa. "Well-defined eyes with lots of lashes, a strong brow and clean skin with subtle pink/coral cheeks and lips."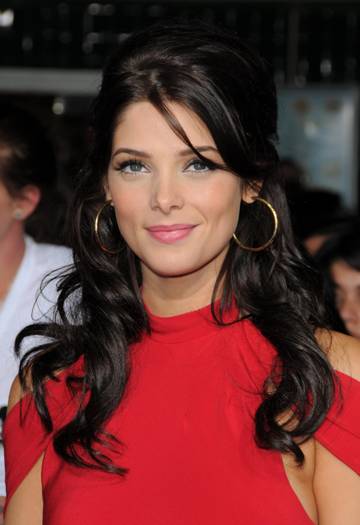 How to get Ashley Greene's makeup look at the "New Moon" Premiere:
To start, Vanessa evened out Ashley's "nearly flawless skin" with Lancôme's Effacernes concealer in Light Bisque underneath the eyes. "It gives clean, fresh, flawless coverage," she said. Bobbi Brown's Foundation Stick followed. Lancôme's Blush Subtil in Shimmer Pink Pool topped the apples of the cheeks.
Indian actress Freida Pinto has been on the Mumbai modeling circuit for many years; however, most know her best for her debut film role as Latika in Slumdog Millionaire. Since the highly regarded film was released in 2008, Freida has won an Academy Award, a Screen Actors Guild Award, and a Palm Springs International Film Festival Award. In addition to these honors, she is also frequently listed in the media as one of the world's best-dressed and most beautiful people. While Freida often goes with a neutral palette, we absolutely love her makeup in the Indian Vogue photoshoot!
Below is a step-by-step guide to recreating this effortlessly glamorous makeup look with THEVI cosmetics.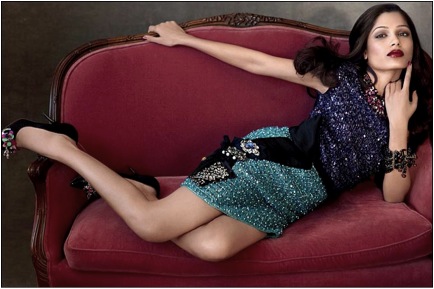 Face: The first step to recreating Freida's look above is to apply your THEVI Liquid Mineral Foundation with SPF 15 as needed to smooth out any flaws, leaving a clean, fresh face. Next, add color to the face with THEVI Mineral Finishing Powder Duo in Mocha Mates. For this particular look, it is best to apply this product in a "3" starting at the middle of the forehead, curving out down to just below the cheekbone, and curving out once more down to the chin. Highlight by adding a touch of the lighter shade right on the cheekbones.
Blake Lively was wearing CHANEL Beauté at the CHANEL Fine Jewelry "Fête d'Hiver" Benefit, Wednesday, November 4, 2009, New York, NY.
How to get Blake Lively's makeup look by Makeup Artist Angela Levin:
Beauty Inspiration: "I was inspired by Blake's stunning CHANEL diamond camelia brooch. I wanted her eyes to be dark and sexy, but the rest of her face to be light and fresh. She's young and sexy and wears a smoky eye so well!"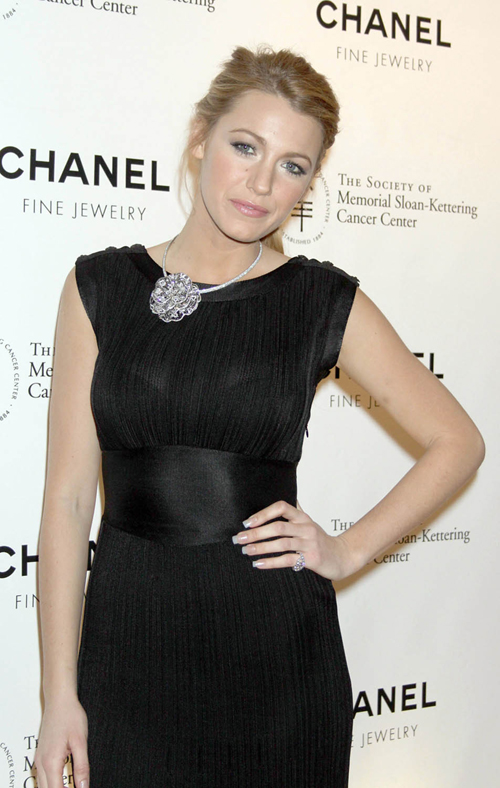 Beauty Tips: "I used CHANEL Lift Lumiere Fluid Makeup in Beige all over her face, and set it with CHANEL Poudre Cristalline Translucent Powder. On her cheeks I dusted on CHANEL Blush Duo in Tweed Rose.
Lana Horochowski, Department Head of Makeup for Mad Men, loves using NARS on the cast-members of Mad Men. "I love, love, LOVE the NARS Velvet Matte Lip Pencils because they are long-lasting and give that perfect matte finish that is so authentic to the time period," says Lana. "In the past, we used mostly cream cheek color because that was used in the period. Since powder blush was invented in 1963, we were finally able to throw it in for this season!"
Below are details on what Lana has used to create the looks for January Jones' Betty Draper and Christina Hendricks' Joan Harris.
Betty Draper, January Jones: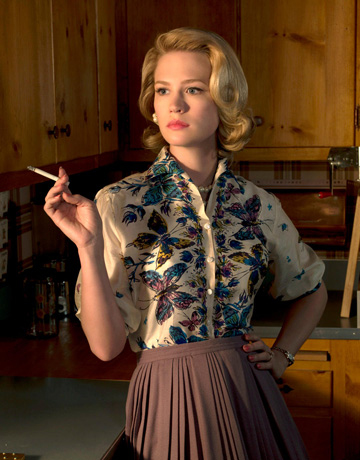 "January's character Betty wears NARS Madrague Duo Eyeshadow in almost every scene when she is at home. "It's a staple," explains Lana, "but when she goes out, we spice it up with color." To add emphasis to her eyes, Lana adds NARS Heart Of Glass Eyeshadow. For her lips, she uses NARS Calliope Velvet Matte Lip Pencil and NARS Belle de Jour Velvet Matte Lip Pencil. "I also love Barbarella Lipstick on January because it's perfect for her every day look." For blush, try NARS Penny Lane Cream Blush, NARS Gueule de Nuit Cream Blush, and NARS Gilda Powder Blush!