All Posts Tagged With: "Nail"
Introducing Shellac The First Hybrid Nail Color: CND (Creative Nail Design), the leader in professional nail, hand and foot beauty, is proud to introduce the first hybrid nail color after nearly five years of development in its state-of-the-art laboratory. Now you can say good-bye to chips, smudges, and dry time and say hello to Shellac Hybrid Nail Color! This game-changing product applies like polish, wears flawlessly for 14 days of high gloss shine, and is removed in minutes.
Nail Trends: If you are craving for neon nails Milani has what you need. Their Neon nail collection comes in a neon rainbow, literally.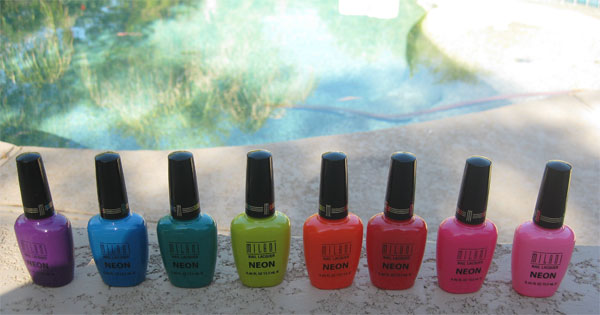 L to R: Milani Nail Lacquer Neon in Rad Purple, Dude Blue, Fresh Teal, Totally 80's, Awesome Orange, Techno Red, Pink Rocks!, Pink Hottie
Summer Nail Trends: I can't get over how beautiful and wearable the NEW ZOYA flash & sparkle Summer 2010 nail polish collections. You just can't go wrong with even buying the entire collections. Every single shade is just gorgeous! Today I'm wearing: manicure ZOYA in JANCYN (the perfect coral/light almost beige orange, reminds me of a sunset summer sky) and pedicure ZOYA MAURA (the perfect coral red), both from the flash collection seen in first image below. These two nail collections from ZOYA definitely capture the heart and essence of summer. See for yourself and tell us which one is YOUR favorite!:)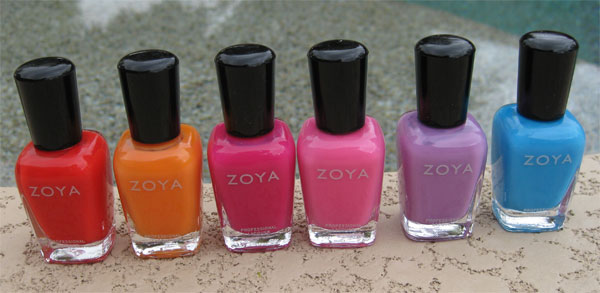 ZOYA flash Summer 2010 L to R: MAURA, JANCYN, DANA, JOLENE, PERRIE, ROBYN

ZOYA sparkle Summer 2010 L to R: NIDHI, ALEGRA, GILDA, MIMI, CHARLA, IVANKA
CND introduces Fall's limited edition Colour & Effect: "Texture adds to the strength of the look – and autumn is all about dimensional manicures," says CND Co-founder Jan Arnold. Nails take their cue from striking blue-greens, effervescent reds, and offbeat beige, camels and grays this season.

Steely Dan: Extravagant midnight manicures and tonal shades of heathered mushroom and gray nails complement this Fall's masculine palette of mossy greens, black leather and textured fabrics. To achieve Ruffian's (seen in image above) "Lunar Eclipse" manicure, pair deep blue Inkwell with Gold Chrome around the cuticle edge for a metropolitan look.
ZOYA Sparkle Summer Collection: Today is ZOYA Nail Lacquer in MIMI day, $7. The shade is purple with blue undertones and lots of gold sparkle. You know how much I love sparkle. ZOYA MIMI nail polish is part of the ZOYA Sparkle collection Summer 2010. It's hot right now:)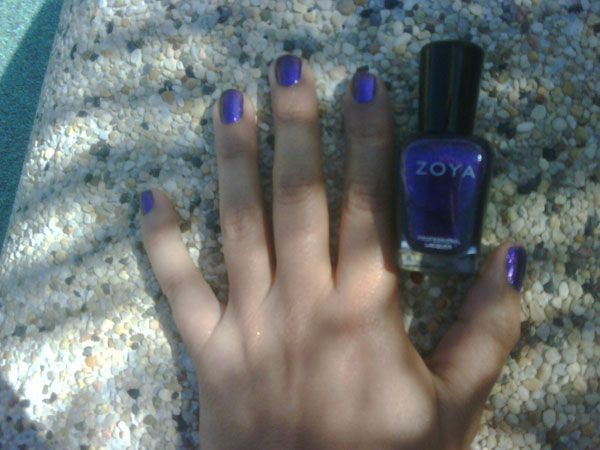 Deborah Lippmann nail lacquers were one of the most popular choices for painting nails backstage during New York Fashion week Fall 2010 and also on the red carpet, think Oscars 2010. These nail polishes surly set some of Spring/Summer 2010 nail trends.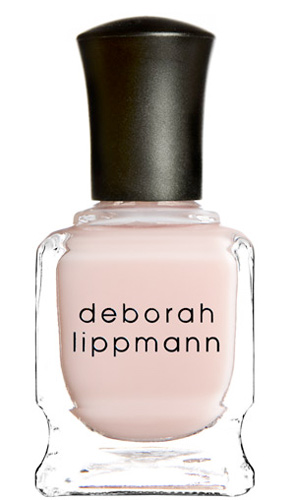 TINY DANCER Sweet spot pink (sheer),$16.00. Seen on Meryl Streep Oscars 2010 (which Marta's is wearing and loving right now:)
I'm loving the latest ORLY Nail Lacquers Collection which complements Spring 2010 color Trends.
The hottest colors for the upcoming Spring/Summer season according to the Spring 2010 Fashion Preview: Pantone Color Report are:
Turquoise: Spring and summer naturally evoke feelings of calm ocean waters and tranquil beach vacations in cool, vibrant and tropical colors.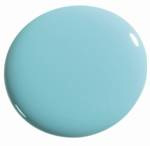 ORLY Nail Lacuer in Gumdrop
Nail Trends: Introducing CND Sugar Buzz  The Look for Spring/Summer 2010. CND's limited edition Spring Colour & Effects combo of Sweet nail polish, a poppy-pink pastel Colour and Sugar Sparkle, a crushed diamond Effect are available for March and April 2010.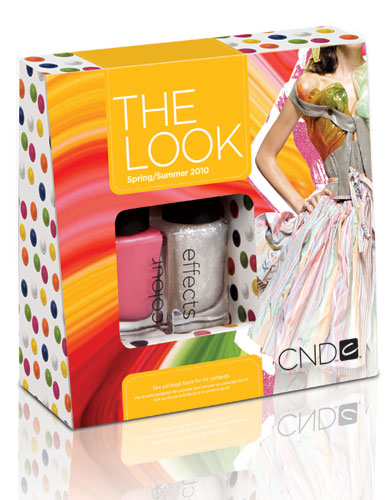 BENEFITS
3-Free – no toluene, formaldehyde, or DBP (Dibutyl Phthalate)
Rich and creamy two-coat, fast-drying formula
Ergonomically designed bottle with rubberized cap for no slip-grip and easy opening
State-of-the-art brush with clear, triangular-shaped nylon bristles for flawless application
Essie Spring 2010 : The Art of Spring Color Collection.
Inspiration: Spring ushers in a warm, high-spirited bouquet of pretty shades and sultry silhouettes. At the Spring 2010 shows, designers expressed a super-sexy return to elegance with a pop art palette of colors. Body-clinging pieces with flurries of tulle, silk and organza flowed alongside crepe skirts, linen kimonos and shantung gowns in never-ending shades of lilac, rose and cerise.


From Left: Pop Art Pink: Sheer chiffon pink. Lilacism: Satiny smooth lilac. Neo Whimsical: Light as a feather rose-plum. Van D'go: Deliciously ripe melon. Tart Deco: Dreamy creamy coral. Red Nouveau: Fiery hot red pepper.
4pc Mini Set includes: Pop Art Pink, Lilacism, Tart Deco, Red Nouveau
The following are Marta's picks of her favorite skincare products for face and body & also perfume 2009 ! Please note that the numbers don't go in order of importance.
Hey guys, I don't look a day over 25 thanks to my top skincare products LOL (see images below).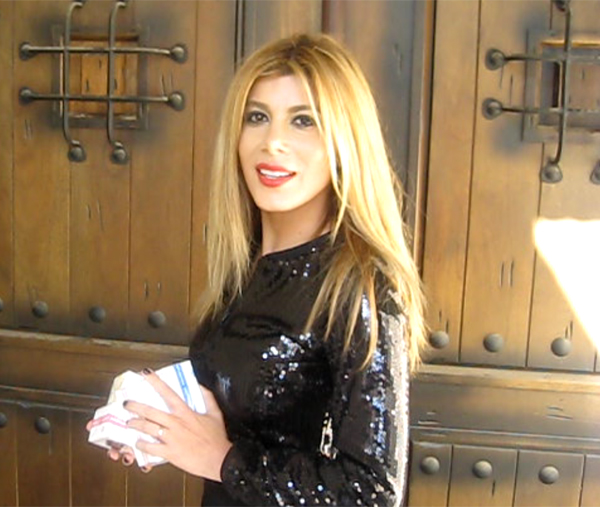 Marta Walsh Founder & Editor of Talking Makeup
Face Cleanser
1. Philosophy purity made simple one-step facial cleanser
2. CHANEL PRECISION Gel Purete: Purity + Anti Pollution Foaming Gel Cleanser
3. Liz Earle Cleanse & Polish Hot Cloth Cleanser
4. Mission Skincare Active Daily Facial Cleanser Sweet Citrus By Serena Williams5. Purpose Gentle Cleansing Wash 
5. Mario Badescu Enzyme Cleansing Gel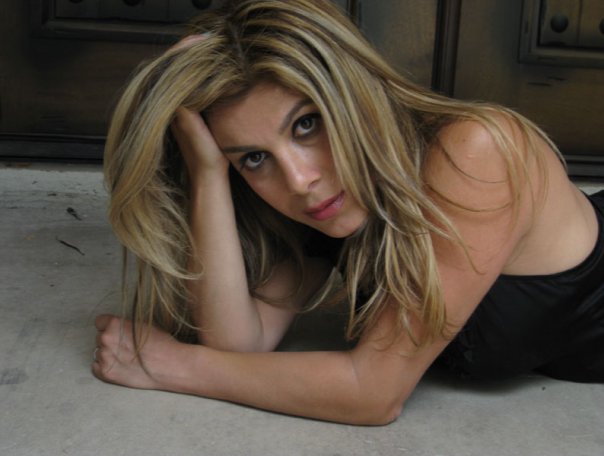 Makeup Removers & Eye Makeup Removers
1. Boscia MakeUp BreakUp Cool Cleansing Oil
2. La Roche-Posay Rosaliac Micellar Make-Up Removal gel Cleanses and Soothes Face & Eyes
3. Lumene Eye Makeup Remover Senstive Touch
4. Almay Oil-Free Eye Makeup Remover Pads
5. Talika lash conditioning cleanser oil free mascara & waterproof mascara
6. Physicians Formula Organic Wear Facial Makeup Remover Lotion
7. Pampers Sensitives Fragrance Free Baby Wipes