All Posts Tagged With: "Dove"
Sticking to basics today with Dove Deep Moisture body wash NEW. When in comes to skincare for my body the magic word is gentle and this is why I like Dove Deep Moisture. It lathers and yet keeps gentle and mild without stripping my skin. According to Dove this body wash is their mildest and most caring yet.
I sometimes like to stick to the good beauty basics such as Curel Itch Defense fragrance-free lotion. Also Dove deodorants and their latest cleartone line. They smell really good.
Dove was a premiere sponsor of the New Year's Eve red carpet last night in Los Angeles. For the premiere, Dove Celebrity Stylist Mark Townsend styled Lea Michele, a star of the film.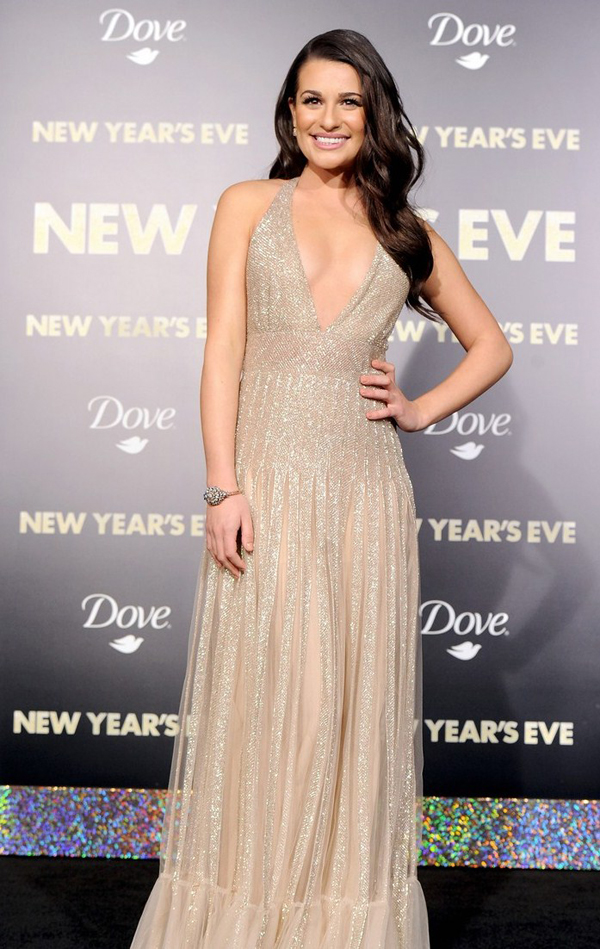 Lea Michele, New Year's Eve premiere – Mark Townsend Hair How-To
Lea Michele's Hair
Who's looking for a good exfoliating body wash? Sometimes all you need is Dove. For a body wash nothing is more a classic like Dove. I was a bit skeptical trying the Dove Gentle Exfoliating Nourishing Body Wash simply because of the scent. I thought it will be strong. But to my surprise it's smells soft and powdery, but mild. It does what it says it exfoliates gently and it's super moisturizing. I skip the puff which I like, sounds cleaner. Ha! Marta Walsh LOVES. Now I'm convincing everyone in my family to use it:)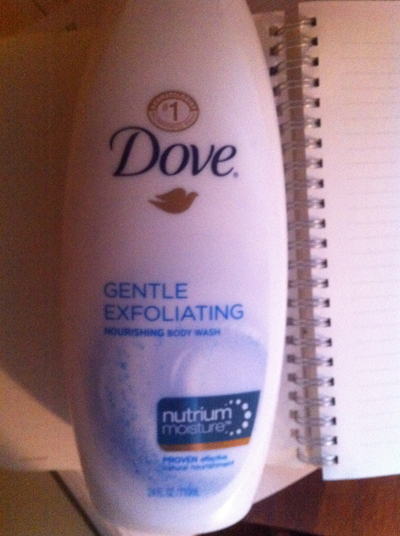 Dove Gentle Exfoliating Nourishing Body Wash. "Sometimes all you need is Dove"-says Marta Walsh.
The NEW Dove VisibleCare Creme body washes with NutriumMoisture ($7.99) are so luxurious Marta Walsh says:) They are super moisturizing in the shower and smell good. Not too much fragrance just very pleasant and subtle. Choose from a Softening or Renewing formula. I tried both and they are equally amazing. I will buy this again. Sometimes all you need is Dove.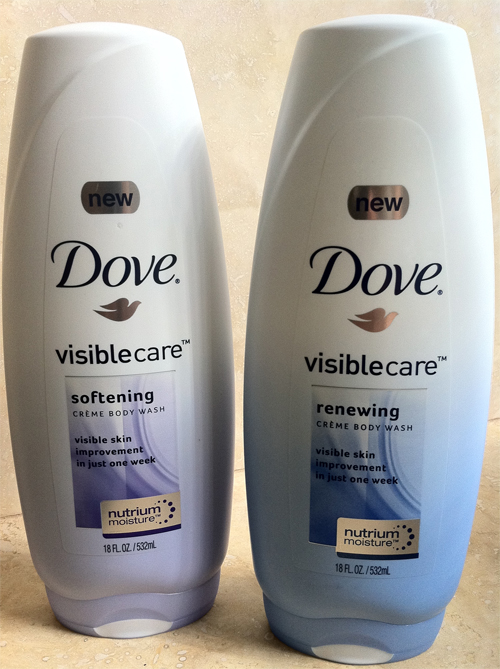 Dove VisibleCare Creme Body Wash softening has a white floral gourmand fragrance of magnolia and pink jasmine. Dove VisibleCare Creme Body Wash renewing has a fruity floral fragrance that includes pink mimosa and pomegranate.
New Dove VisibleCare Crème Body Washes + "Dove Close-up Challenge" launch. Via Dove: Are you ready for your close-up? Dove® is giving one real woman the ultimate close-up experience – a chance to show off her skin in a TV spot that will air during the season finale of ABC's "Dancing with the Stars."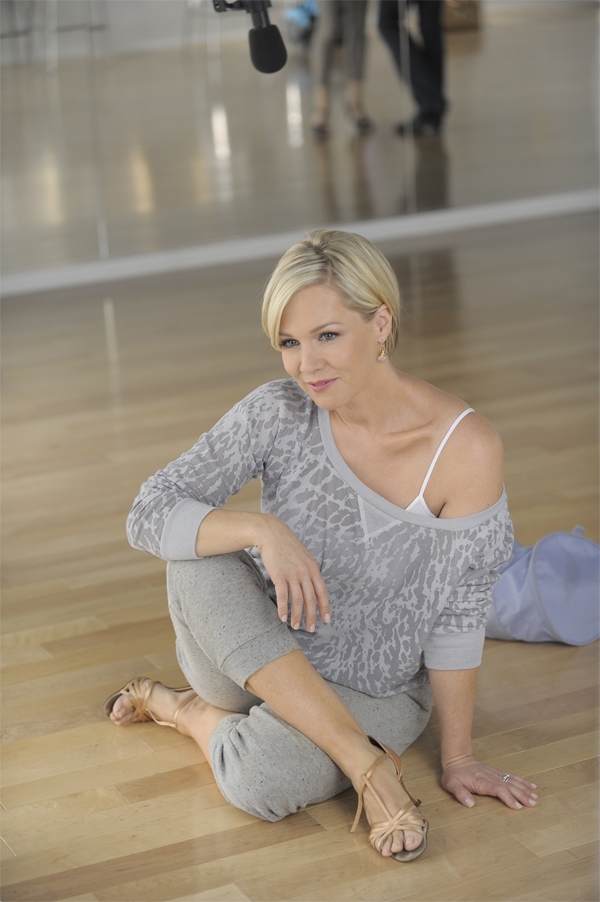 Actress and former "Dancing with the Stars" contestant Jennie Garth films Dove VisibleCare commercial
The Dove® Close-Up Challenge is a once-in-a-lifetime opportunity for a real woman to get a taste of what celebrities experience on the show. It celebrates the launch of Dove® VisibleCare™, a revolutionary new line of body wash that actually gives women visibly more beautiful skin in just one week.
I contributed to an article by Kristina Mastrocola in Woman's World  Magazine titled: "You deserve the best…deodorant." My favorite deodorant choice was Dove Ultimate Visibly Smooth. The print of issue of Woman's World  Magazine hits stands on Memorial Day.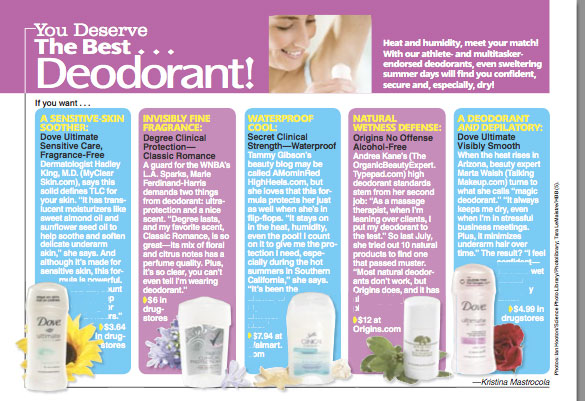 It reads: "When the heat rises in Arizona, beauty expert Marta Walsh (TalkingMakeup.com) turns to what she calls "magic deodorant." It always keeps me dry, even when I;m in stressful business meetings. Plus, it minimizes underarm hair over time. The result? "I feel confident again. No more embracing wet circles under my arms!"
I'm so excited to share with you my interview with the gorgeous Erin Kaplan. You may know Erin from staring in MTV's hit series The City opposite Whitney Port and Olivia Palermo. And, at 26, Erin is ELLE Magazine's youngest ever Director of Public Relations.
In this interview Erin Kaplan talks to Marta Walsh about her beginnings working at ELLE Magazine. How working with Joe Zee ELLE Magazine's Creative Director has changed the way she's thinking. Puts the on camera drama with co-star Olivia Palermo in perspective. She even dishes out some style and beauty secrets and reveals another secret about her hair.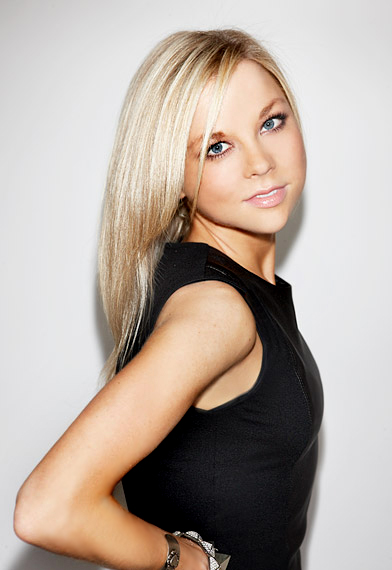 Erin Kaplan
Photo courtesy of MTV
Marta Walsh: When did your fascination with fashion and style begin?
Erin Kaplan: Honestly, it wasn't until I started working at ELLE that I really became interested in fashion. I grew up with three brothers so there definitely wasn't a lot of fashion-talk around the house. However, I have always been interested (obsessed really) with magazines and publishing…
The following are Marta's picks of her favorite skincare products for face and body & also perfume 2009 ! Please note that the numbers don't go in order of importance.
Hey guys, I don't look a day over 25 thanks to my top skincare products LOL (see images below).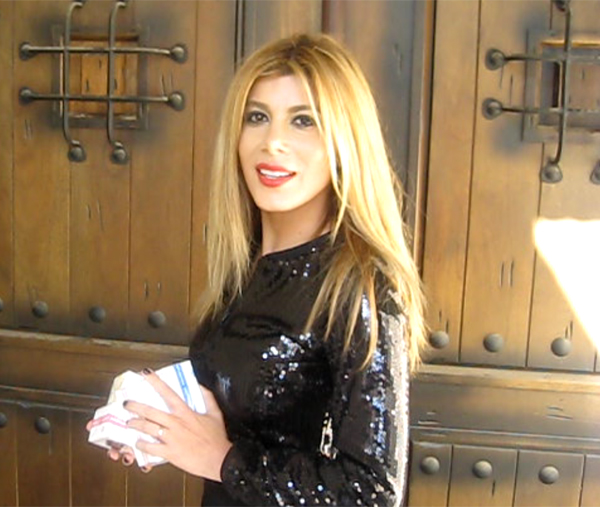 Marta Walsh Founder & Editor of Talking Makeup
Face Cleanser
1. Philosophy purity made simple one-step facial cleanser
2. CHANEL PRECISION Gel Purete: Purity + Anti Pollution Foaming Gel Cleanser
3. Liz Earle Cleanse & Polish Hot Cloth Cleanser
4. Mission Skincare Active Daily Facial Cleanser Sweet Citrus By Serena Williams5. Purpose Gentle Cleansing Wash 
5. Mario Badescu Enzyme Cleansing Gel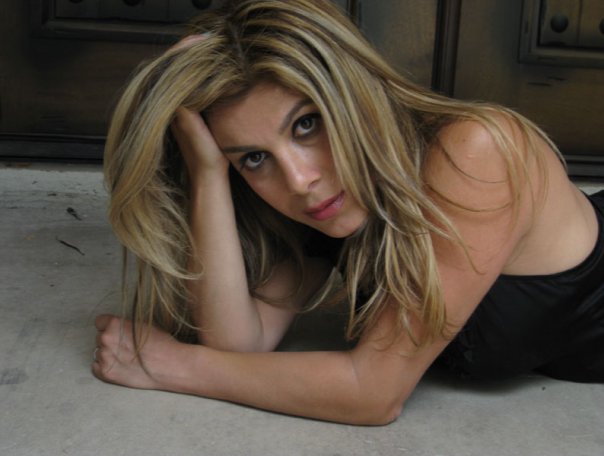 Makeup Removers & Eye Makeup Removers
1. Boscia MakeUp BreakUp Cool Cleansing Oil
2. La Roche-Posay Rosaliac Micellar Make-Up Removal gel Cleanses and Soothes Face & Eyes
3. Lumene Eye Makeup Remover Senstive Touch
4. Almay Oil-Free Eye Makeup Remover Pads
5. Talika lash conditioning cleanser oil free mascara & waterproof mascara
6. Physicians Formula Organic Wear Facial Makeup Remover Lotion
7. Pampers Sensitives Fragrance Free Baby Wipes
Kendra Wilkinson is best known for her role on the E! reality series The Girls Next Door as Hugh Hefner's third girlfriend after Holly Madison and Bridget Marquardt. Now Kendra is married to Philadelphia Eagles wide receiver, Hank Baskett, and is pregnant with their first child. She also got her own reality show: Kendra.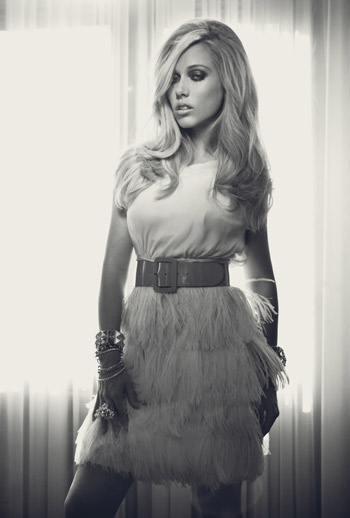 Photo Credit: Troy Jensen.
In this interview Kendra Wilkinson shares her beauty secrets with Marta Walsh.
I keep my hair beautiful thanks to… Herbal Essences Citrus Fruit Shampoo and Conditioner and Pantene Pro V
My favorite skincare products are… Cetaphil moisturizer and Dove body soap
I get my eyelashes looking long, full, and sexy using… Maybelline Lash Stylist