All Posts Tagged With: "L'Oreal"
L'Oreal Paris got it right with their new L'Oreal Age Perfect Hydra-Nutrition Day/Night Cream. The product is super hydrating, soothing to dry sin, and it has a really nice citrus light scent which is quite calming. I also like that is a '2-in-1' day and night cream. Sometimes I get confused with all the different creams, and it give me an extra space in my bathroom shelf and my suitcase. I'm so thrilled that great skincare is now very affordable to all women. This one is a drugstore treasure.
L'Oreal Paris proudly introduces Studio Secrets Professional, a new collection of innovative cutting-edge cosmetics that makes creating the look of backstage beauty easy for every women. Inspired by the work of makeup artist James Kaliardos, Studio Secrets Professional brings the tips and tricks from the professional makeup world to women everywhere.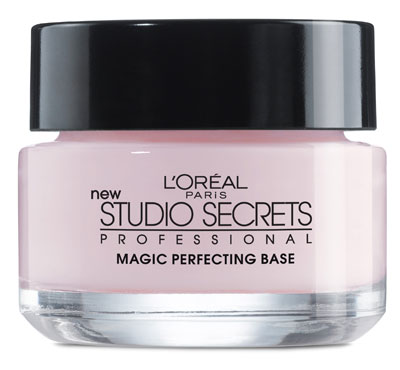 L'Oréal Paris and Carelle have once again collaborated to create gorgeous compacts to celebrate and honor Hollywood's leading ladies. This year, L'Oréal Paris received a prestigious star on the Friends of Hollywood Walk of Fame. To celebrate this achievement, each of the three different compacts showcases shooting stars encrusted with diamonds. The three compacts are made in sterling silver and plated in a different color 18kt gold, which enhances the beauty of the stones and embodies the spirit of the award show for which it is exclusively made.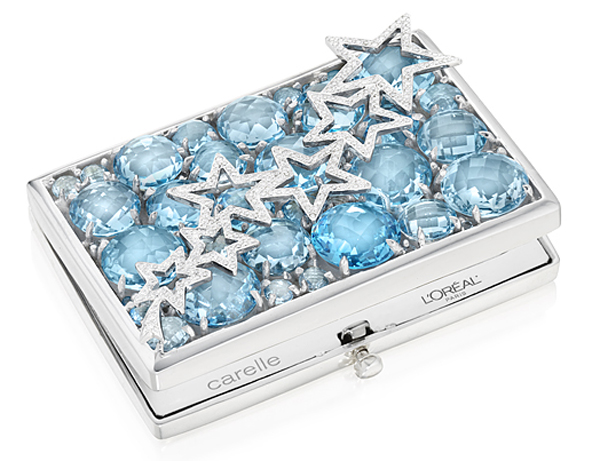 To celebrate their "Best Actress in a Feature Film" nominations, L'Oreal Paris and Carelle are thrilled to congratulate Sandra Bullock, Helen Mirren, Carey Mulligan, Gabourey Sidibe and Meryl Streep with these exclusive compact mirrors.
GET THE LOOK: Kate Hudson was wearing CHANEL Beauté at the 67th Annual Golden Globe Awards. Kate's makeup look was created by Makeup Artist Leslie Lopez.
Beauty Inspiration & The Look: "Golden Globes makeup is all about the dress. When I saw Kate in her gorgeous white dress, I knew we had to go for a clean, sophisticated, pretty look – very Grace Kelly."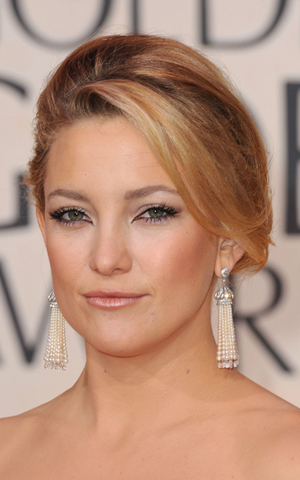 Beauty Tip: "I prepped Kate's skin with CHANEL Sublimage Fluid before applying her base, L'Oreal True Match Foundation in N-3. In the crease of her eyes I used the grey shade from the CHANEL Quadra Eye Shadow in Blue Celestes. I applied the lightest silvery white shade under the brow bone, as well as under the lash line. The inside of her eyes were lined with Almay black eye pencil, and I finished the eyes with CHANEL Inimitable Mascara in Noir. Finally, on her lips I used CHANEL Aqualumiere Sheer Colour Lipshine in Malta, a sheer subtle peach shade."
The following are Marta's picks of her favorite skincare products for face and body & also perfume 2009 ! Please note that the numbers don't go in order of importance.
Hey guys, I don't look a day over 25 thanks to my top skincare products LOL (see images below).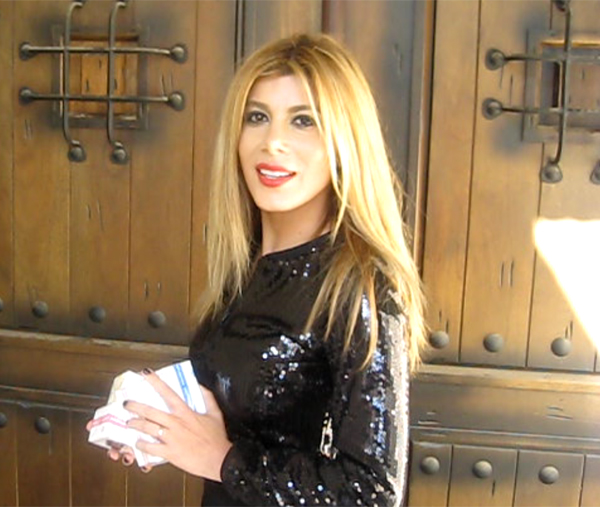 Marta Walsh Founder & Editor of Talking Makeup
Face Cleanser
1. Philosophy purity made simple one-step facial cleanser
2. CHANEL PRECISION Gel Purete: Purity + Anti Pollution Foaming Gel Cleanser
3. Liz Earle Cleanse & Polish Hot Cloth Cleanser
4. Mission Skincare Active Daily Facial Cleanser Sweet Citrus By Serena Williams5. Purpose Gentle Cleansing Wash 
5. Mario Badescu Enzyme Cleansing Gel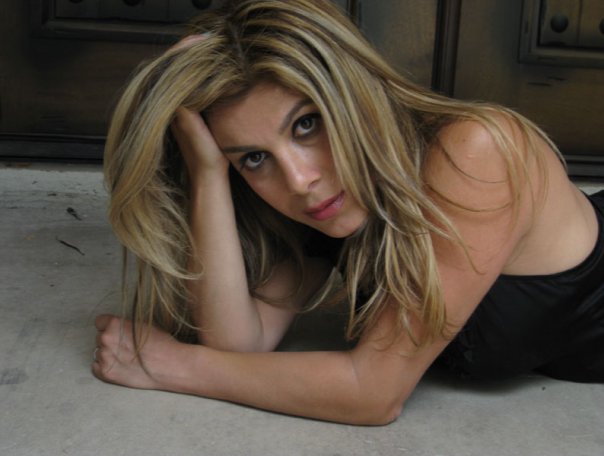 Makeup Removers & Eye Makeup Removers
1. Boscia MakeUp BreakUp Cool Cleansing Oil
2. La Roche-Posay Rosaliac Micellar Make-Up Removal gel Cleanses and Soothes Face & Eyes
3. Lumene Eye Makeup Remover Senstive Touch
4. Almay Oil-Free Eye Makeup Remover Pads
5. Talika lash conditioning cleanser oil free mascara & waterproof mascara
6. Physicians Formula Organic Wear Facial Makeup Remover Lotion
7. Pampers Sensitives Fragrance Free Baby Wipes
It's been a long but fun beautiful year here at Talking Makeup. I've tried many beauty products and fell in love 100 plus times. Here is the list of my favorite hair products for 2009! I really hope you all enjoy "The List" and love them as much as I do:)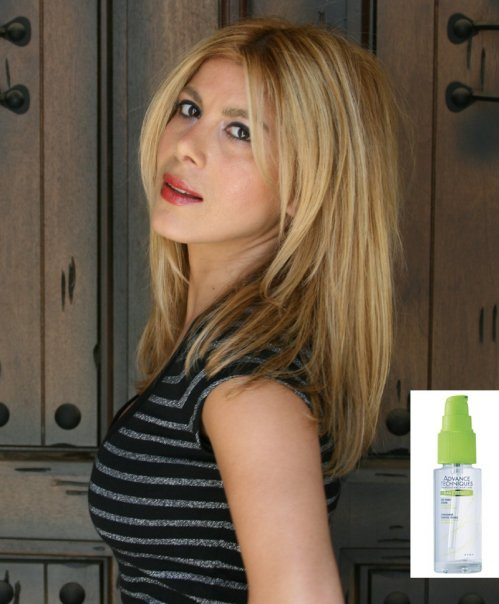 Marta Walsh is having a great hair day thanks to Avon Advanced Techniques Dry Ends Serum:)
Shampoo & Conditioner
For Blonde Hair:
1. Pantene highlighting expressions
2. John Frieda Collection sheer blonde
3. Redken Blonde Glam
Frizzy hair, dry hair, color treated hair:
1. Pantene Smooth Vitality
2. Pureology supersmooth and Pureology hydrate
3. Living proof no frizz
4. Paul Labrecque Repair
5. Moroccanoil moisture repair
6. L'Oreal Professionnel Paris vitamino color
7. Pantene Pro V Restoratives Frizz Control
8. L'Oreal EverPure Moisture
9. Leonor Greyl nourishing shampoo for long and dry hair
Taylor Swift is gracing the cover of In Style December 2009 Issue!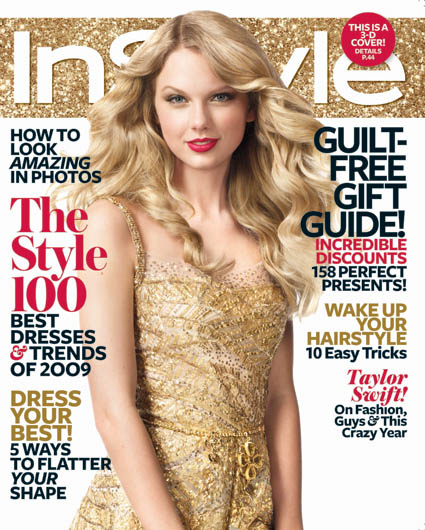 Also, Instyle magazine is bringing a NEW way to shop. Instyle's December issue is offering you the chance to shop 25 Brands, from Chanel to Intel in 3D. Beauty deals includes: L'Oreal, OLAY, Lancome, Chanel and MORE. Gifting In 3-D, A New Dimension In Holiday Shopping employs augmented reality technology to create a fun and engaging new way to shop. PLUS you can Enter to Win a $1,000 Shopping Spree in NYC
Hi guys! Are you looking for the perfect mascara? I'm excited to share with you my list of top mascaras and a sneak peek of what's new in the mascara world.
Products mentioned in Marta's Vlog:
HYPNÔSE DRAMA Instant Full Body Volume Mascara by Lancôme, $24.50.
ÔSCILLATION POWERBOOSTER vibrating lash primer by Lancôme, $39.
eyes to kill mascara by Giorgio Armani Beauty, $28.
Zoom Fast Black Lash by MAC Cosmetics, $13.
Telescopic Explosion Mascara by L'Oreal, under $10.
Extra Volume Collagen Mascara by L'Oreal, under $10.
lash blast length mascara by Cover Girl NEW, under $10.
Last night, Vanity Fair, L'Oreal and Demi Moore celebrated Helena Rubinstein's launch of the century–All You've Ever WANTED, the new fragrance inspired by Demi.
Demi was joined by Ashton Kutcher, Zac Posen and an elite group of V.I.P.s to toast the debut of the fragrance at Monkey Bar in N.Y.C.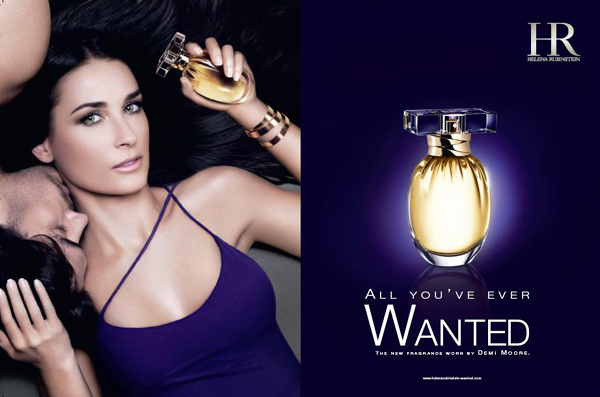 Reflecting her modern love story and captivating allure, All You've Ever WANTED is a contemporary expression of Demi Moore's daring appeal. The intoxicating fragrance blends an enveloping sensuality of magnolia with iris-cream, magnified by a charismatic touch of cedar extract for an irresistibly feminine and intense potion.
The new fragrance will be available exclusively at Macy's starting November 5th.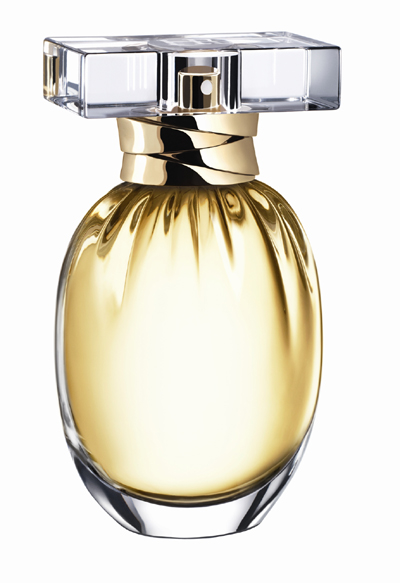 I'm so excited to share with you my interview with "Eastwick" star Jaime Ray Newman who plays the character of Kat Gardener. Eastwick is an American television drama series, that is scheduled to premiere on ABC on Wednesday, September 23, 2009 at 10:00 PM ET. Eastwick is a television adaption of the 1987 feature The Witches of Eastwick. Show's cast also includes Lindsay Price, and Rebecca Romijn.
Newman's previous roles include: Kristina Carter Cassadine on the soap opera, General Hospital. And, a part in the Steven Spielberg's Catch Me If You Can, with a scene opposite Leonardo DiCaprio.

Jaime Ray Newman
In this interview Jaime Ray Newman talks to Marta Walsh about her first breaks as an actress. Her role as Kat Rougemont on the new ABC show "Eastwick". Beauty secrets, and future plans.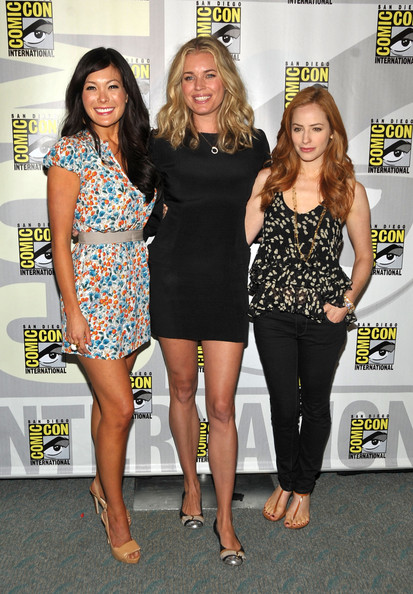 "Eastwick" stars from left: Lindsay Price, Rebecca Romijn, and Jaime Ray Newman
Marta Walsh: How did you decide on a career in acting, and what were some of your first breaks as an actress?
Jaime Ray Newman: I did my first professional play when I was 12. A local theater came to my middle school to audition girls for a new Israel Horowitz play, and I got the gig. My parents first reaction was "There are two people in this household with careers and you're not one of them". But after much begging, they acquiesced, and away I went. My first real break was playing Kristina Cassadine on "General Hospital". I was fresh out of college and thrilled to be working.
MW: What attracted you to Kat Rougemont's character on the new ABC show "Eastwick"?
JRN: I love playing Kat. She's quite unlike me, actually, so I really get to dig and create a character. She's undertaken so much responsibility (5 children, a full time job, a husband who may as well be one of her kids) that she hasn't had a second for herself since she was 18. She's struggling to find her voice again, and that is always fascinating to me. Playing someone in deep conflict is always the most interesting.
Watch "Eastwick" trailer below, the show looks so cute! It's like "Sex and The City" meets "Charmed".